Providence, Utah Office
506 W. 100 S.
Providence, UT 84332
Phone: (435) 787-7102

Fax: (385) 420-7452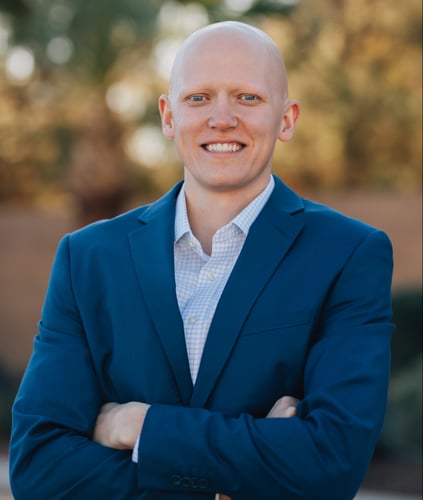 Brock joined the firm in 2022 and is thrilled to go to work every day to help others reach their financial goals through strategic planning and investing. Inspired by his own discipline in academics and athletics, he loves collaborating with people to set high goals when it comes to their financial dreams. Brock plans to specialize in Utah residents as well as expanding network of client throughout the United States.

Brock capped his college career of academic and athletic achievement with an MBA degree before launching his future in financial services at EP Wealth Advisors. While playing basketball at Utah State University, Brock was part of a team that won two Mountain West Conference championships back-to-back. He is 5th in school history in three pointers made. He played in March Madness twice and has been featured in articles from the Church of Jesus Christ of Latter-Day Saints, on several local networks in the state of Utah, and on national TV. Brock also played for Team USA 18U when he was 17 years old.

Brock received both his MBA and BBA from Utah State University.

Married to his wife Bailey, they have a 9-month-old boy. They live with two dogs, chickens, and a horse. Golf, pickleball and, of course basketball, are among Brock's favorite pastimes. He and his wife enjoy the mountains, horseback riding, various outdoor activities, going to the beach on vacation, and spending time with family. Brock and his wife teach 12- and 13-year-old kids at his church, as well as regularly performing service projects in his community while visiting with people who may need assistance. He also helps kids who have alopecia by sharing his own experiences and arranging activities with them.
WE KEEP YOU INFORMED
You want to achieve success on your terms. We provide the insights and tools you need to be knowledgeable and purposeful stewards of your wealth.